How to Enter a Challenge
To enter a challnege, you must be an App subscriber.
Anyone who is an App subscriber is eligible to enter any challenge.
To be eligible to win any final grand prizes, you must submit before (challenge day 1) photos on or before Day 1 of the challenge, and final "after" photos on the final day of the challenge.
Photos are not required to be eligible to win weekly giveaways.
Photos are never shared without permission.
SUBSCRIBE TODAY!
4 Week Meal Plan & Prep Challenge
Challenge dates:
Sign-ups end:
Custom calories & macros, 4 weeks of custom meal plans. Learn how to plan & prep and track nutrition like a pro! 1:1 & group support & more
JOIN THE CHALLENGE!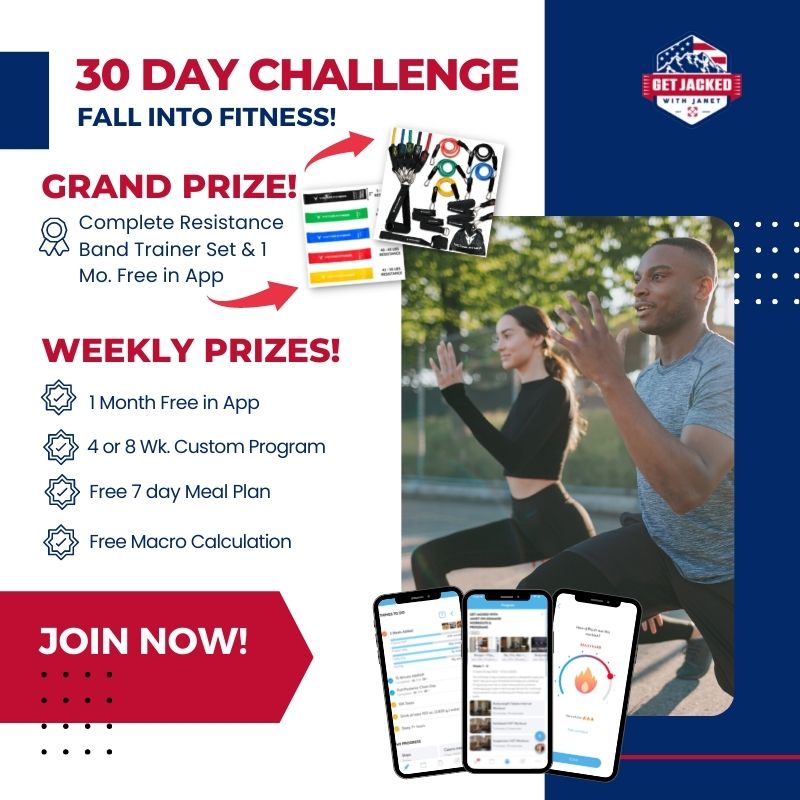 30 DAY FALL INTO FITNESS CHALLENGE
Challenge dates:
Sign-ups end:
Must be an active App scubscriber.
JOIN THE CHALLENGE!